Communicate with customers without difficulty and increase satisfaction in an easy-to-use way.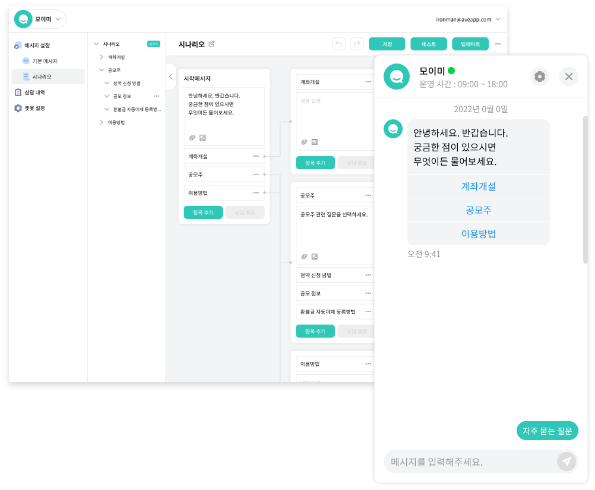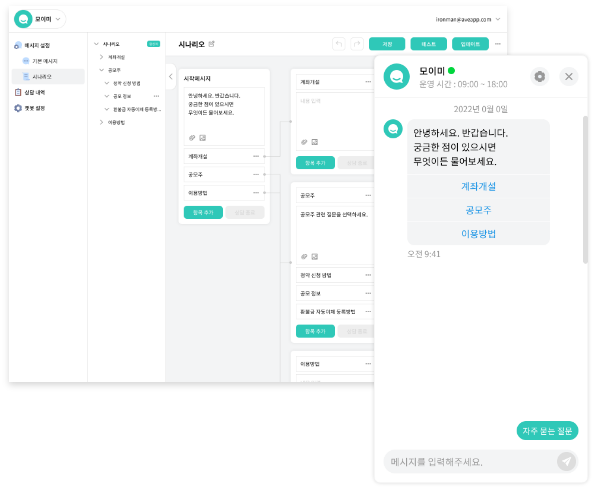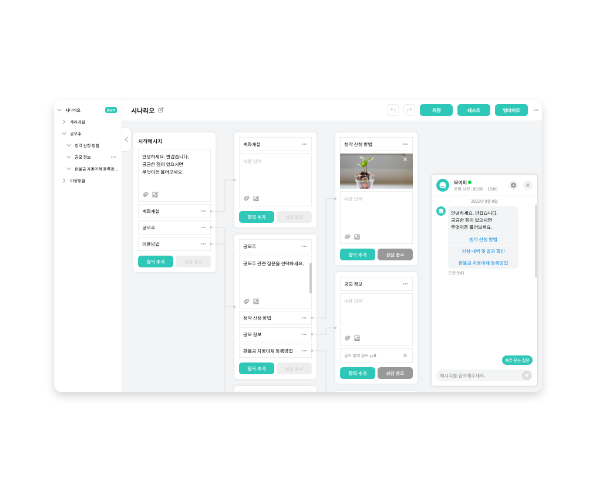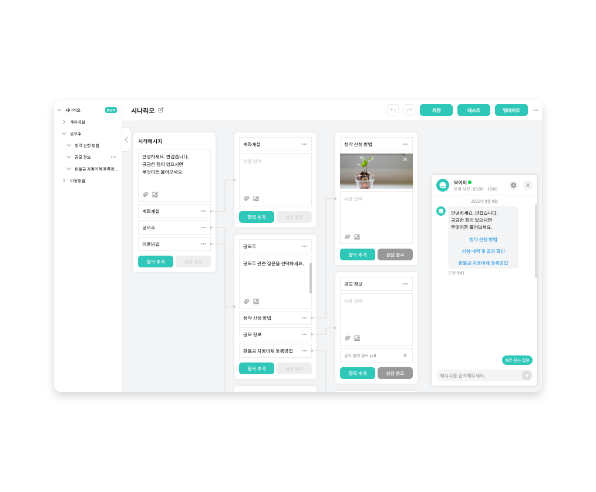 Scenario, an automatic counseling message from the chatbot, is a card format that can be easily used without difficulty in setting up and editing, and real-time testing is performed so that counseling can be improved.

If you are running multiple sites, you can use a chatbot to manage all the consultations on your chatbot-applied site from one account.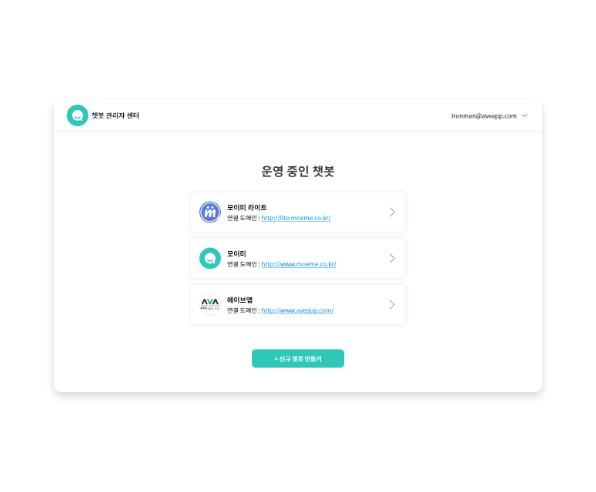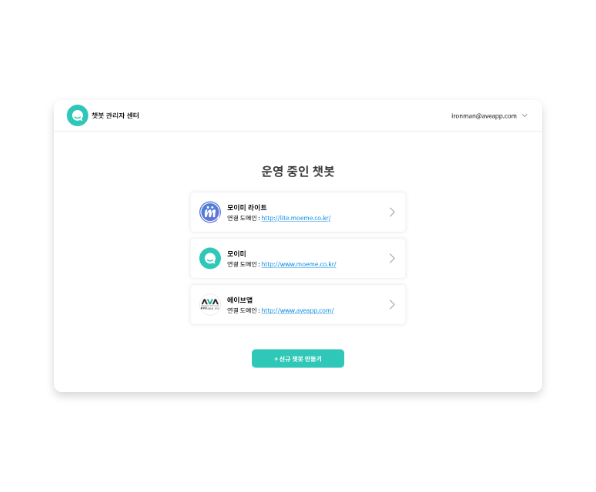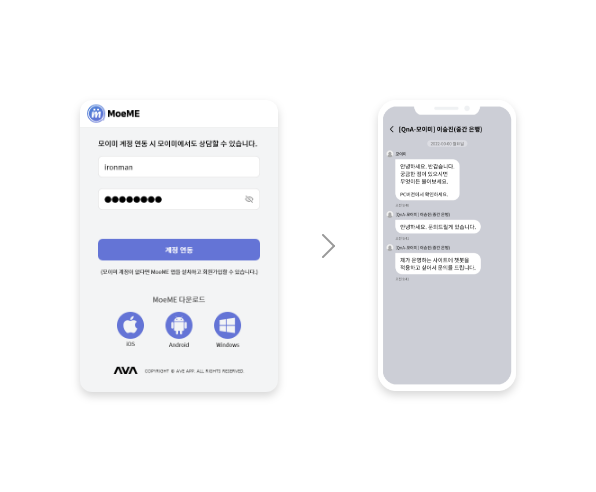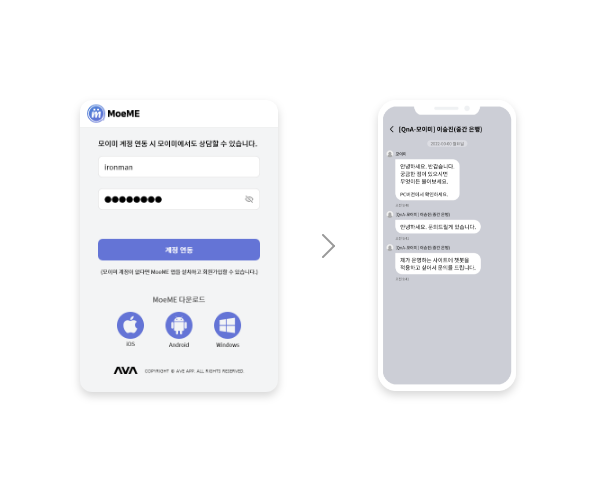 The chatbot works with MoeME, one of our services, to receive notifications, send messages to customers, and provide consultations.
※ Since the account of the chatbot and the account of Moimi are separate, when linking, you must install the Moimi app on the device you have and link it after registering as a member.

If you want to apply the chatbot to the site you are running, simply copy the script from 'Chatbot Settings' and paste it right above the </head> of the homepage.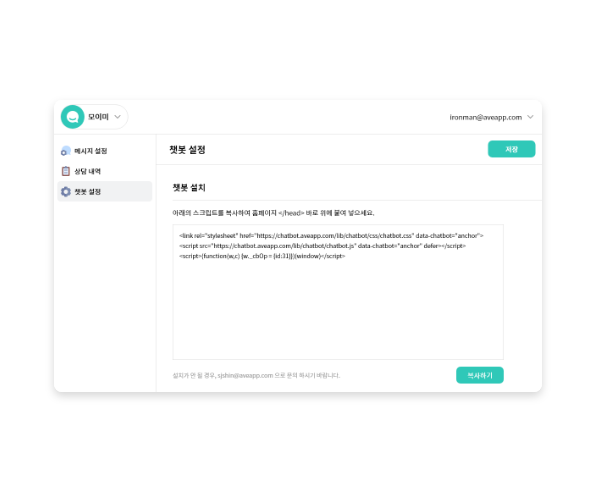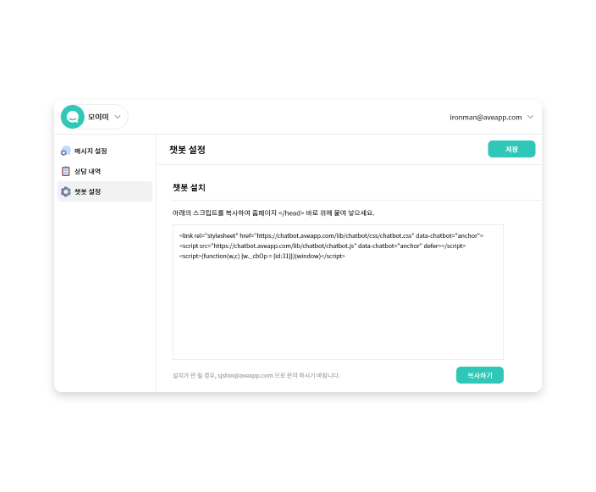 Apply a chatbot to your site now.
If you have any questions, please leave an inquiry and we will respond quickly.

Tel +82-2-2088-1410
E-mail cs@aveapp.com
COPYRIGHT © AVE APP. ALL RIGHTS RESERVED.