Implement an environment in which SNS App can be easily embedded and easily installed in messaging app in customer service. Establish an integrated platform through the interface with the legacy system according to customer needs.

wAVE is a two-way communication SNS platform that supports information exchange between information providers and consumers.
Timeline, channel home, and channel chat are provided by default, and functions for effective information diffusion such as voice broadcasting and event filtering are provided.




Text mining
Information filtering

Information dissemination
distribution support


We have server distribution and operation technology that can prepare for various situations with long service and development experience in the messenger field.
wAVE consists of a library for server communication and an interface library for App in App communication

ㆍBalancing server detects each IMS connection and load in real time
ㆍRound-Robin based on balancing algorithm connection and load check
ㆍThe balancing server is also redundant
Massive connection maintenance technology

ㆍIMS maintains connections of 5,000-10,000 people
ㆍPossible to increase the number of simultaneous connections by expanding the server in parallel
Distributed service technology

ㆍIMS keeps connected in parallel
ㆍEach IMS performs or stops the server role according to the management of the balancing server.
Real-time server connection configuration

ㆍWhen IMS is added, the connection configuration between each IMS is automatically changed.
ㆍWhen IMS is removed, users who have connected to the removed IMS immediately reconnect to another server.

wAVE basically consists of Windows, Android and iOS clients. Each client consists of a communication library for communication with the server, and an interlocking library for interworking with heterogeneous apps.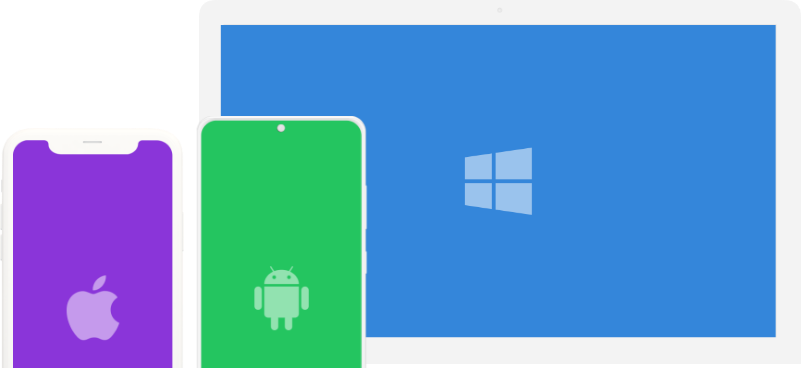 Tel +82-2-2088-1410
E-mail cs@aveapp.com
COPYRIGHT © AVE APP. ALL RIGHTS RESERVED.